====================
2011 UPDATE:
Related article(s):
http://blog.coppelltvrepair.com/2011/10/when-6871qyh039b-fails-should-buffers.html
http://blog.coppelltvrepair.com/2010/02/hp-pl5060n-problem-6870qzc004a.html
http://blog.coppelltvrepair.com/2010/10/vertical-or-horizontal-color-lines-in.html
Related products and services:
50'' LG YSUS BOARD REPAIR SERVICE BY COPPELL TV REPAIR
REPAIR KIT FOR LG 6871QYH039B SUSTAIN BOARD
====================
The 6870QYC004B sustain board is made by LG and used in various 50'' plasma televisions - both LG originals and branded versions like Insignia, HP, Maxent, Sony etc.
The board has several different revisions, possibly according to licensee or technology used or revision...don't know for sure.
Those boards are 6870QYC004A , 6870QYC004B, 6870QYC004C, 6871QYH039A,
6871QYH039B, 6871QYH039C, 6870QYC104A, 6870QYC104B, 6870QYC104C, 6870QYC104D and possibly others.
To the best of my knowledge each of these boards is compatible with others and can be used as a substitute.
Yesterday we got a 50'' plasma HP PL5060N in store. Customer said they heard a loud pop while watching and the screen went dark.
TV was powering on properly with no picture.
Both the dark image and especially the popping sound is a classic for burned sustain board and naturally that's what I started with.
Z sustain board was shorted (will post separately about it some time) and I replaced it (
http://stores.ebay.com/coppelltvrepair/
), but surprisingly that didn't fix the problem.
It is unusual for both sustain boards to burn at the same time, but apparently that's what has happened. It wasn't a short on top of that too - it didn't burn a fuse, it didn't short and I couldn't detect it by a quick resistance comparison between key IPM (intelligent power module) pins.
Eventually I decided to take out the IPM (YPPD-J015B was originally on the board) and here is what I found:
This is the sustain board with the YPPD-J015B component taken off. It usually looks much darker underneath burned IPM modules...this was surprisely clean. Pay attention of the little dusty spot at the lower end corner though: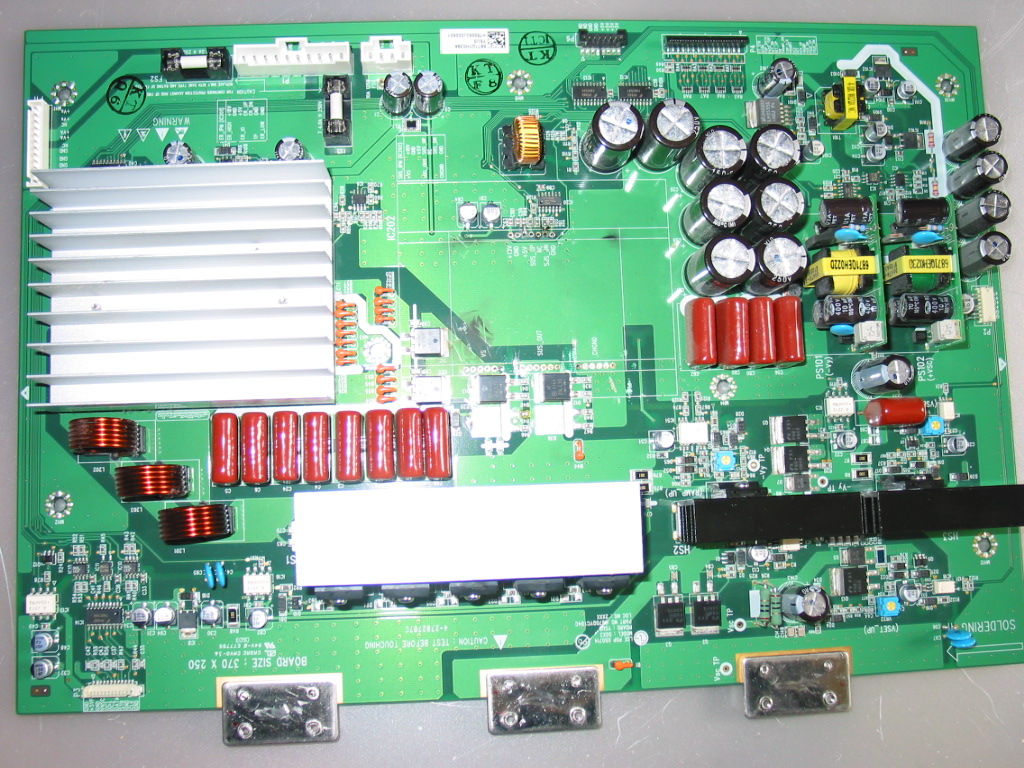 This is an up-close screenshot of the spot: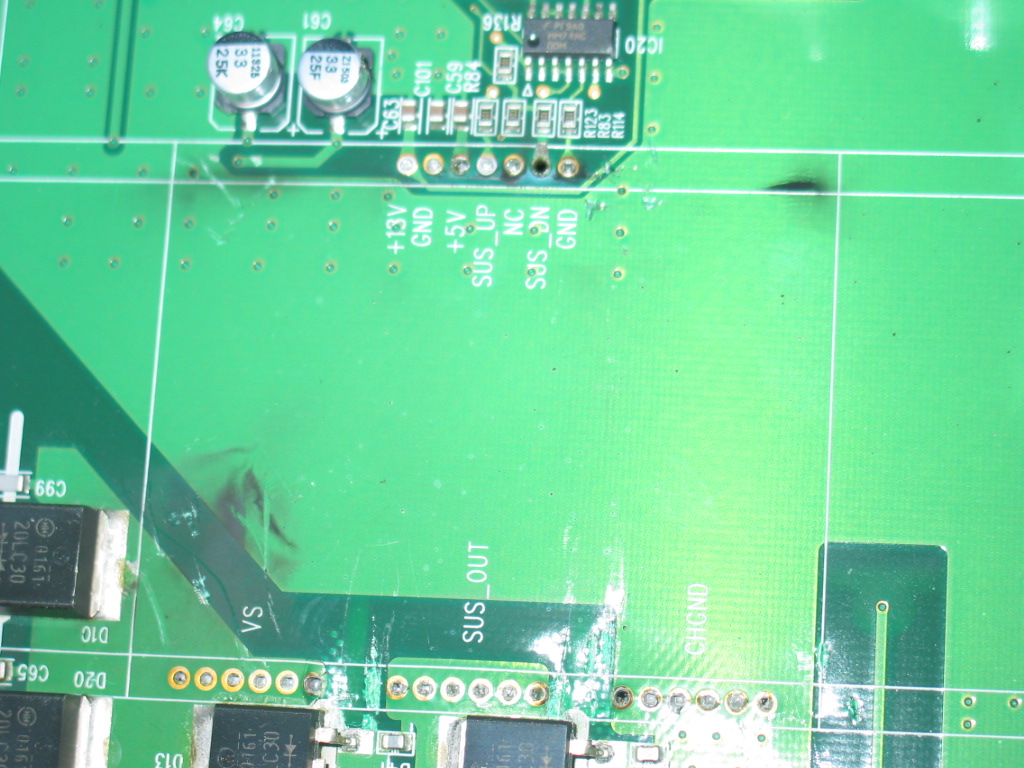 This is the YPPD-J015B module underneath. Most of the time it is easy to see the burn, but this IPM was covered: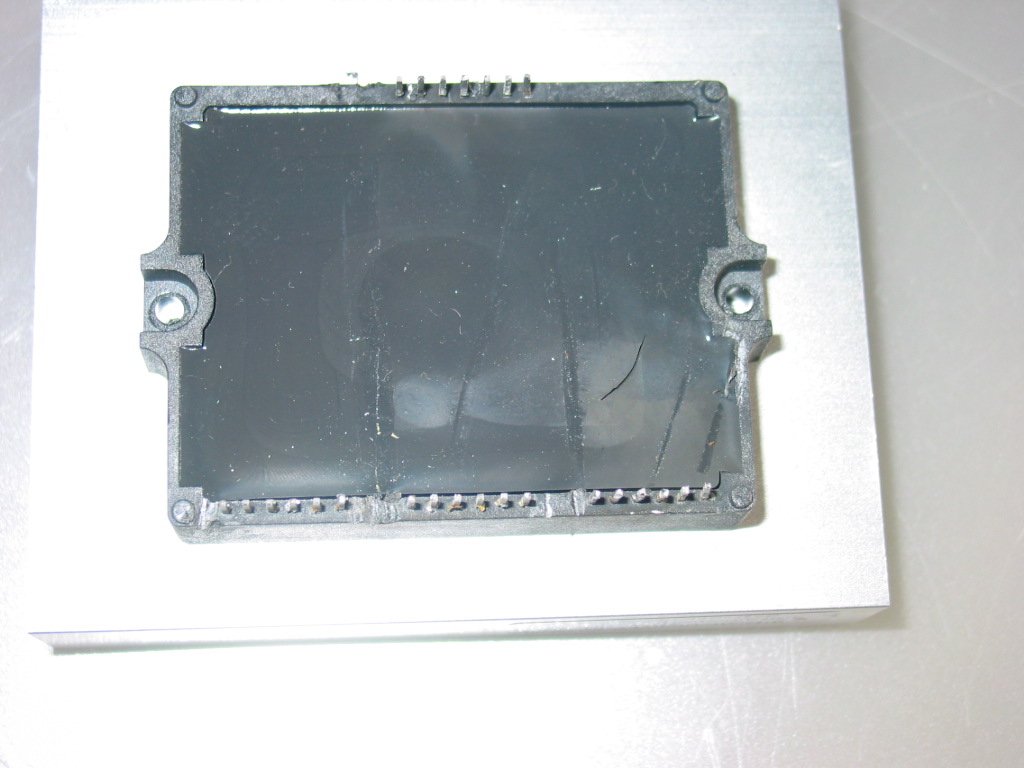 I took the cover off and could finally see it sure has burned. Compare the clear rectangle (this is a diode, actually) at the upper right corner with the darker rectangle in the bottom right.
The bottom has burned, and bad.