A customer called today asking why his 2-day USPS Priority shipping has not arrived yet.
While researching the issue I came across the below details from their order.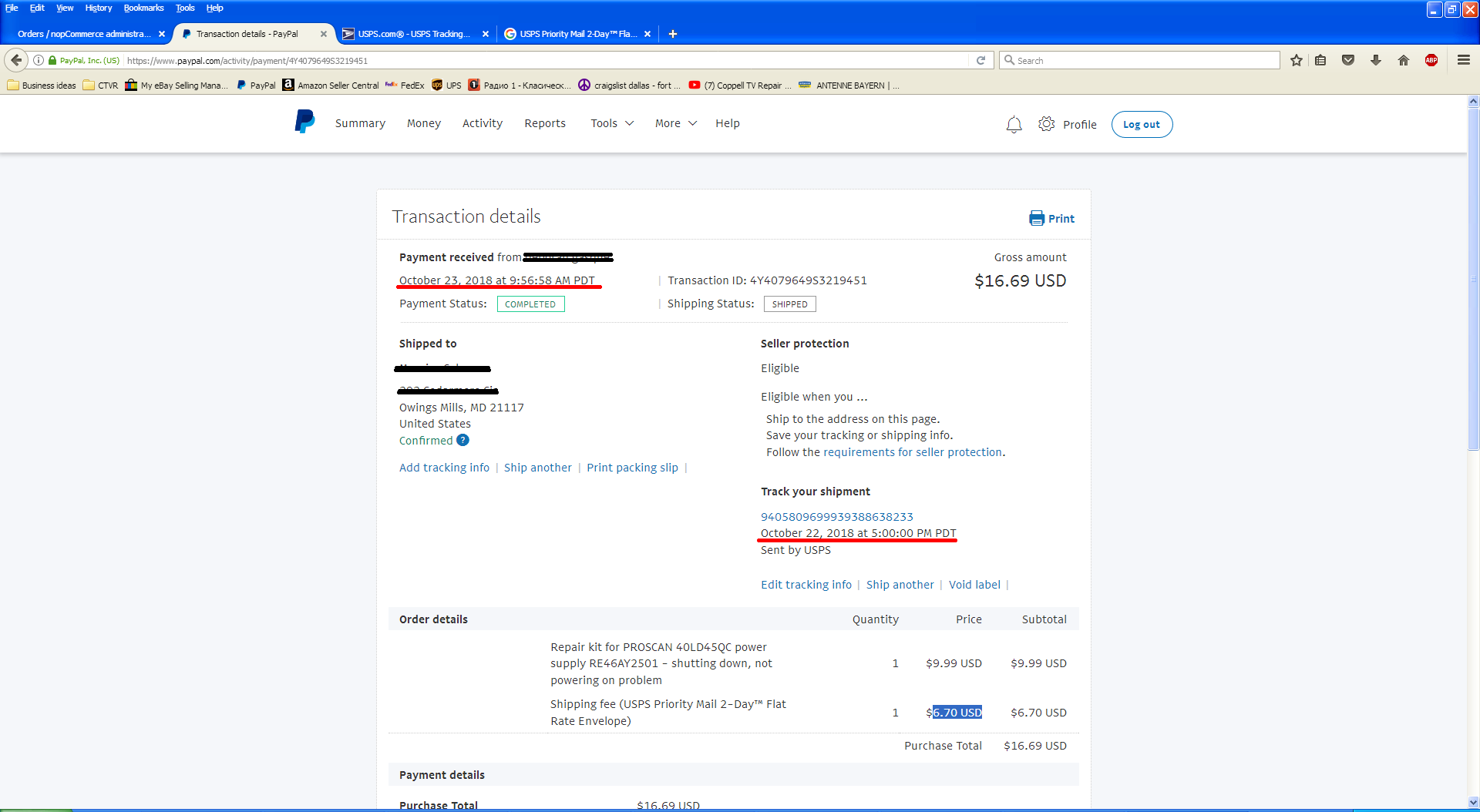 This is not a doctored image.
It is a screenshot from Paypal's website order details.
As you can see, according to PayPal we've shipped an order that was placed on October 23rd on October 22nd.
Yes, we are
that
good :-)