Got your attention, didn't I? :-)
315WA01C is the T-Con board used in Dynex DX-L32-10A 32'' LCD TV introduced by BestBuy about a year ago.
Here is what the board looks like: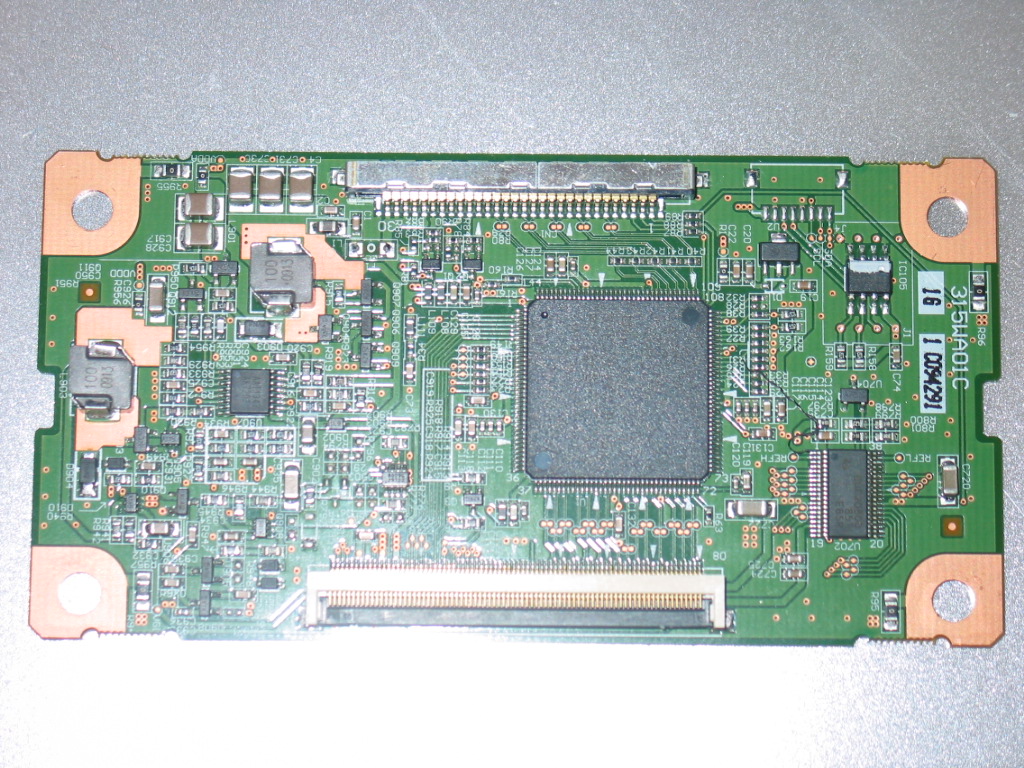 The mysterious thing about it is that a year after the TV reklease, Google can still find only 5 (five!) refernces to that board at all!
And it's been that way for the past few months - I know because I've been looking for it.
Oddly enough, one of the few links leads to a PartSearch actual product offerring , but not unexpectedly, their asking price is comparable with the price of a new TV of same or similar cheap brand.
One thing that puzzles me is if it's the board that has gone bad or the LCD itself as some of my sources claim.
It is hard to be sure, but I first determined that the LCD supply power is there on the T-Con output - 15V and 3.3V, which, even though not a guarantee, is a good sign as far as burned T-Con boards go.
And then I played some with my fingers through the T-Con while TV was working and for a second I got - I swear - proper image in the middle of the screen!
So I'm leaning towards the probability of the T-Con gone bad.
Yet I still feel bad ponying up $75 just to try. Especially for a model that has been unofficially discontinued and apparently not supported.
If I decide to try it I'll let you know.
For the time being, just stay out of Dynex, all right?