Q: Dear Coppell TV Repair, the TV you once fixed for us is still working fine - thank you for that! - but our recently acquired RCA 42LA45RQ stopped working last night and we are naturally coming back to you. The TV is less than a year old and has been working fine until last night when it suddenly turned black as we were watching it. Now every time we try to turn it on it only flashes for a second and then goes black.
Sound is otherwise working fine.
Can you fix that? Any advice is greatly appreciated.
- Barbara and Jason Williams
A: Well actually we can. We just can't keep up enough with the blog to post of all the findings we have.
There is a known issue with the RCA 42LA45RQ resulting in just what you describe.
Before I get any further I need to explain that like other low-cost brands (no offense meant, it's becoming more and more popular) the RCA 42LA45RQ is known to come in several different variants internally.
If you dig a bit more around the net you will find that the same model yields several different options for the power board, for example.
Anyway, the issue is known to develop in power board AOYUAN AYL400207 as shown below: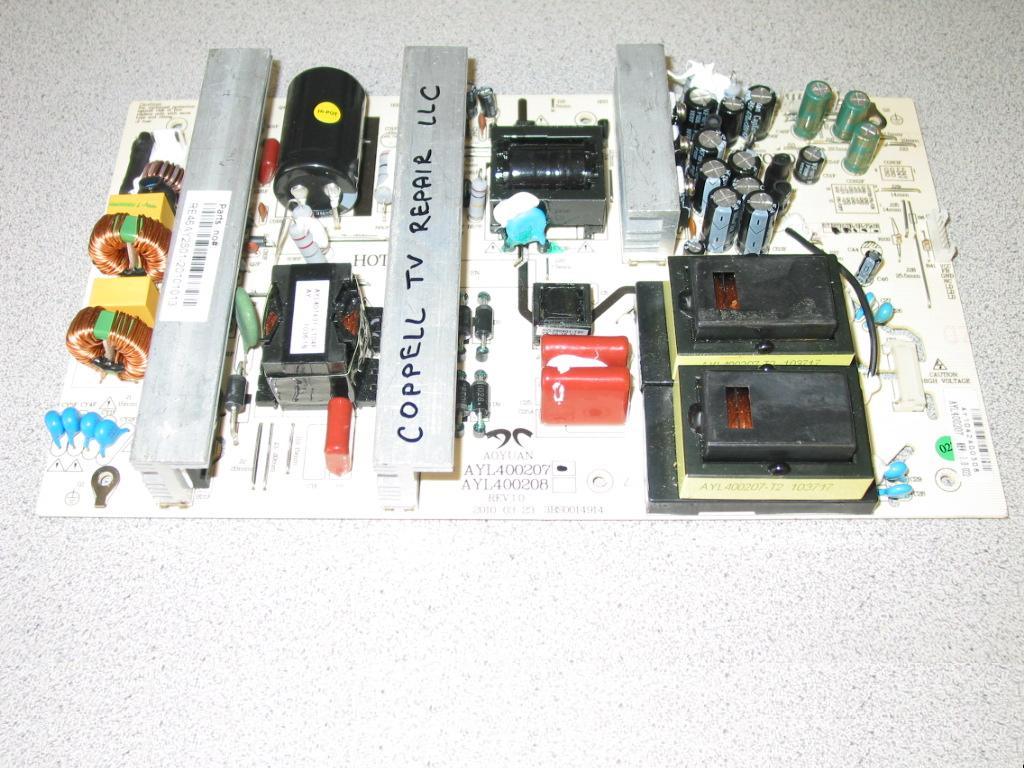 (modified May 2013)
As of May 2013 we offer both a
DIY repair kit for AYL400207
and a
repair service for AYL400207
. There is a good chance we might drop the repair service in future as other problems on the same board prove to be very difficult to isolate.
If you have any questions do not hesitate to ask!