Power board DELTA DPS-336AP is used in Westinghouse LVM-37W1 and possibly other LCD TVs.
It looks like this: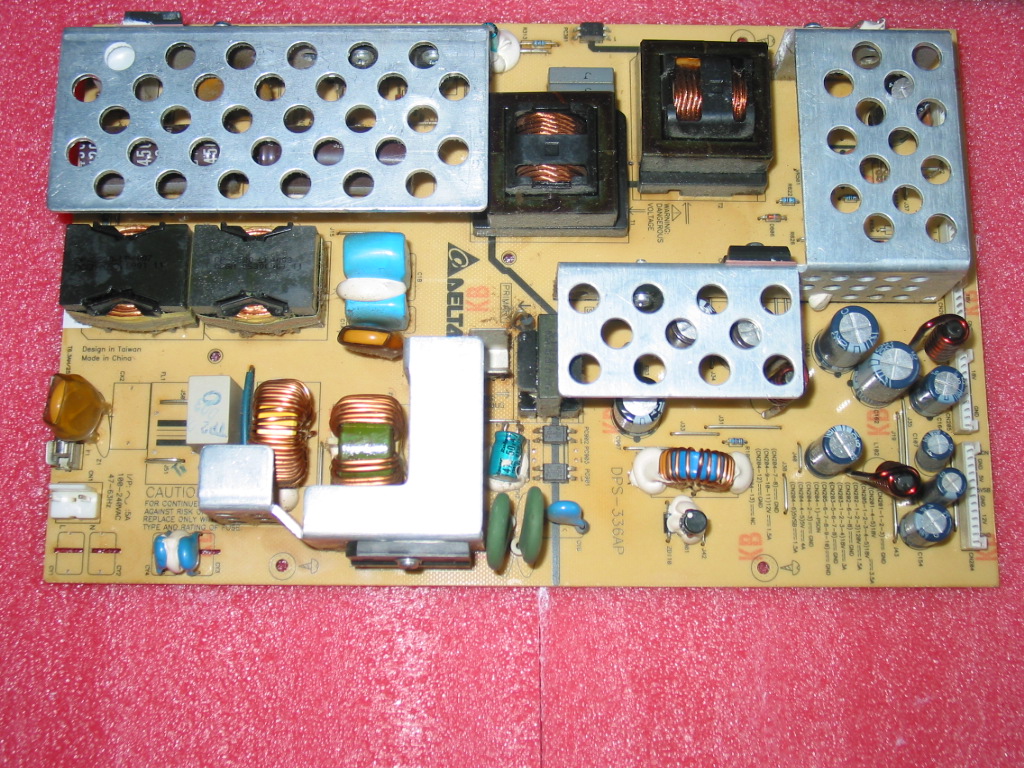 The board is hard to find and expensive , even second hand.
Coppell TV Repair offers a repair service for it and it is somewhat affordable compared to the price of a used board (let alone availability), but before you send it in you will want to check for yourself if it really needs the repair at all.
It's actually easier than many people think. You will need a voltmeter and if you don't have one I seriously suggest going to Walmart and buying one. Seriously, it's worth.
Here's the board's main connector (click to see larger):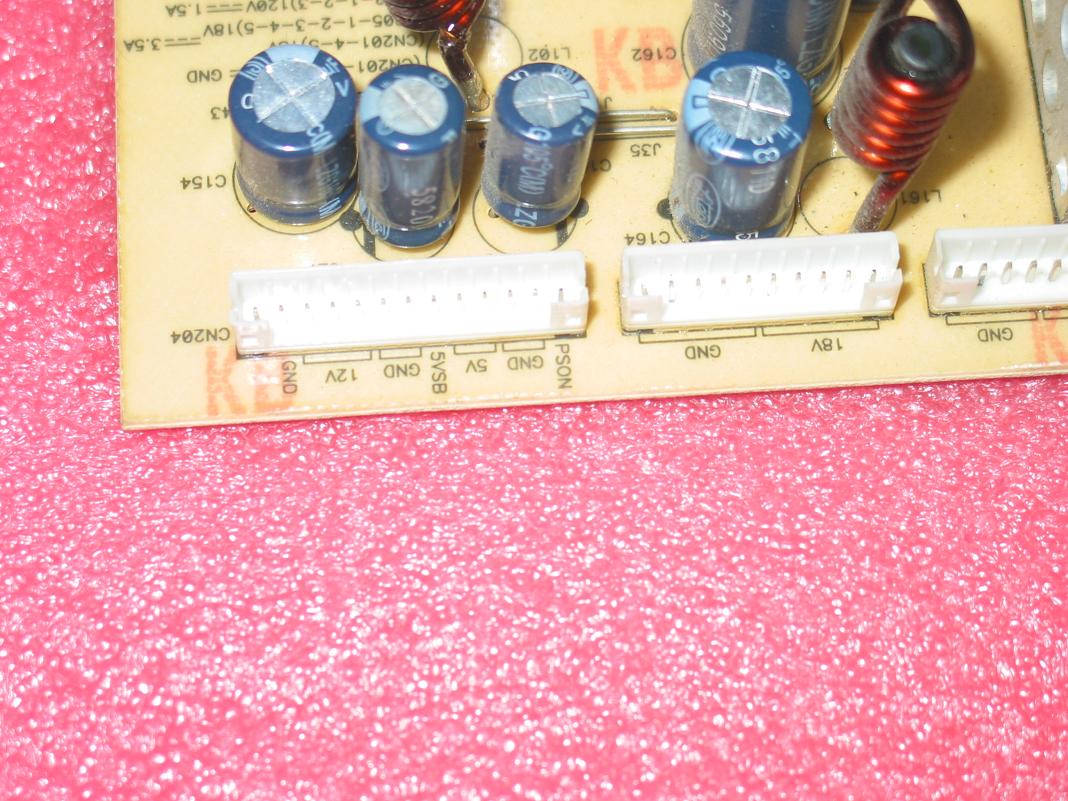 When connected to power, the board produces a single 5V standby voltage which goes to the pin marked "5V STB", which is the 6th pin counting backwards.
You can measure 5V between "5VSTB" and any "GND" pin on any connector.
To activate the rest of the voltages on the board (wake up the board) you will need to
ground
the very last pin on the connector called PSON.
This often misleads people as most power boards require active 5V in order to activate the board and when they pass the 5VSTB to PSON and nothing happens they decide the board is bad.
Well in case of this and some other boards you need to
ground
the active signal to tell the board to wake up.
Here this is very nicely done as you can simply use the voltmeter's negative probe to short the two pins - PSON and GND which is on its left side; this allows, at the same time, to activate the power supply and get ground for the voltmeter so you can test the other voltages as indicated on the board next to the connectors.
Good luck!